Three Cheers for the Grads…
Whether it's high school or college, 'tis the season of graduations.  It's time to get ready for ceremonies, fancy dinners, parties and gift-giving.
Graduation hits particularly close to home for me this year.  Our first-born son is graduating from high school in June and our entire family has been touched by this impending event.  We have gotten through the long college process from research and visits to final decision.  AP tests are being taken and preparations for the Prom are in full swing.  It has left me thinking not only about celebrating the academic achievements of my graduate, but also wondering have I prepared him with the knowledge he needs to navigate these ending high school situations with ease.
As in many of life's milestones, there are protocols to navigating the graduation season.  When our children are aware of and understand them, everything goes smoothly and feelings won't be hurt.  This knowledge helps to instill the grad with confidence which will transcend graduation time and help them throughout life.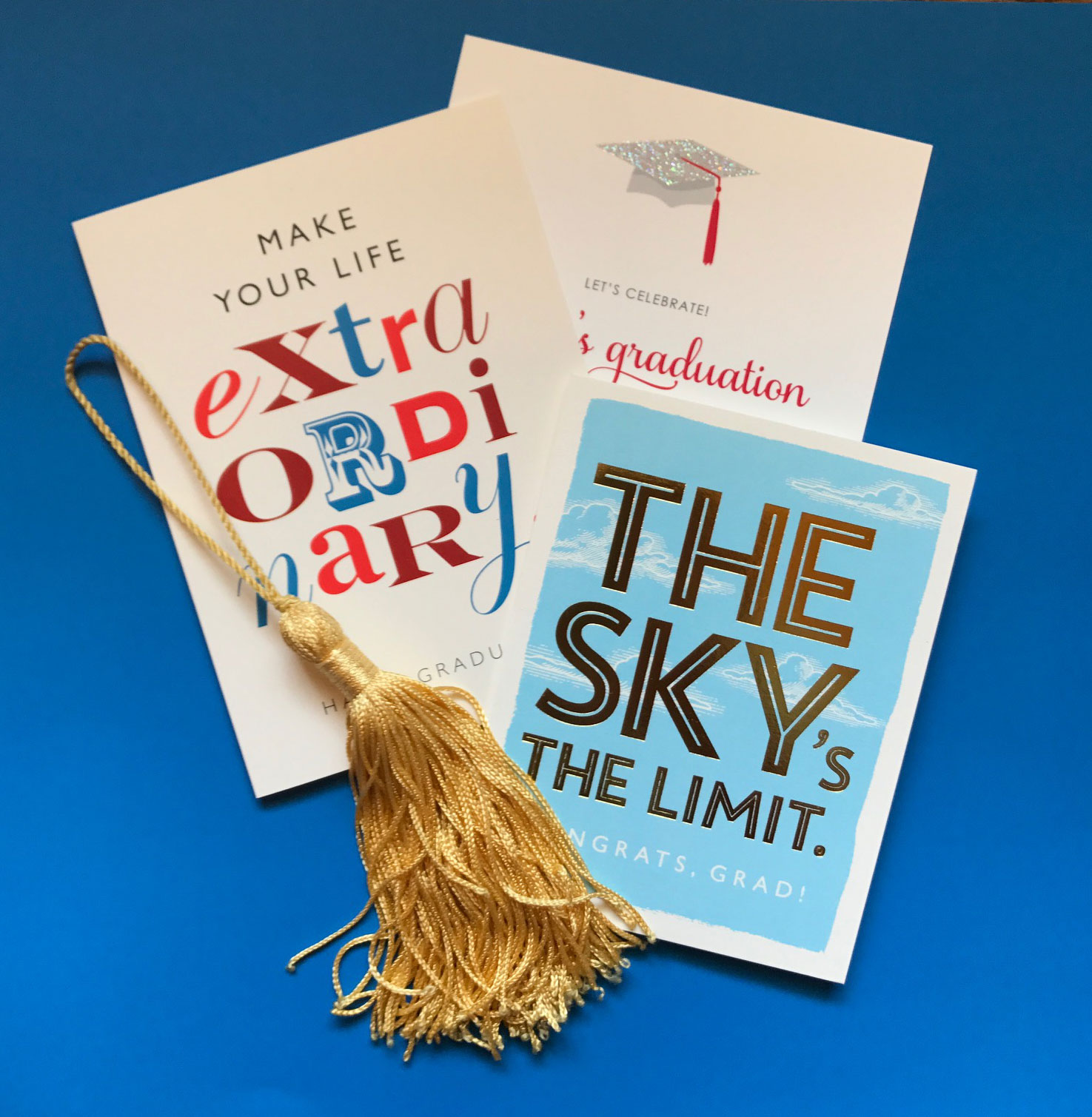 Let's start with the graduation announcement and invitation. These are two different documents and some confusion surrounds what purpose they serve. The announcement should be sent to family and friends after the graduation ceremony has taken place. The announcement is just that, a communication to let those in your circle know the happy news that the graduate has completed school and perhaps share future college or career plans. An announcement alone does not require a gift. However, if the announcement is also accompanied by an invitation to the commencement ceremony, it is customary to give a gift.
Not to be confused with the announcement, the graduation invitation is sent to friends and family inviting them to the actual graduation ceremony. Most often, these invitations are limited due to the space capacity of the graduation location. Therefore, graduates are often allowed only a few tickets and not all of their family and friends are able to attend. I believe explaining the limited seating to guests you cannot include at the ceremony is the only option. To avoid hurt feelings, try to include everyone at the graduation celebration after the ceremony.
Additionally, many families host a party for the graduate and invitations are mailed to the celebration. Whether inviting a large or small group, take care to include those who are closest to the graduate. It is fine to include older family members along with the graduates' peers and younger guests. Most importantly, the graduate should greet all guests at the celebration and spend some time with each of them. It may be tempting for the graduate to spend all of their time with their classmates, but as the guest of honor, it is important to acknowledge each person and express his or her happiness for their presence.
When it comes to gifting, here are a few things to consider. Even though announcements don't require a gift, many people will want to celebrate the graduate with a gift or token to recognize the occasion. While some people may give money to the graduate, the amount is up to the giver and what is appropriate for their budget. Keep in mind, some people don't believe in giving monetary gifts, and will give a present. As in any gift-giving situation, it is recommended to give an appropriate gift for the recipient – in this case, a youthful, age appropriate gift for the graduate. And please, it is NEVER appropriate for grads to mention gift registries or gift suggestions on the invitation. Always remember to send a hand written thank you note for each gift promptly after the celebration. Of course, this is a habit I encourage you to adopt for life!
And graduates — don't forget to turn your tassel from the right side of your cap to the left after you receive your diploma.
Cheers to all of the graduates. I applaud all of your hard work and accomplishments and wish each of you a wonderful graduation day. Your future is bright!