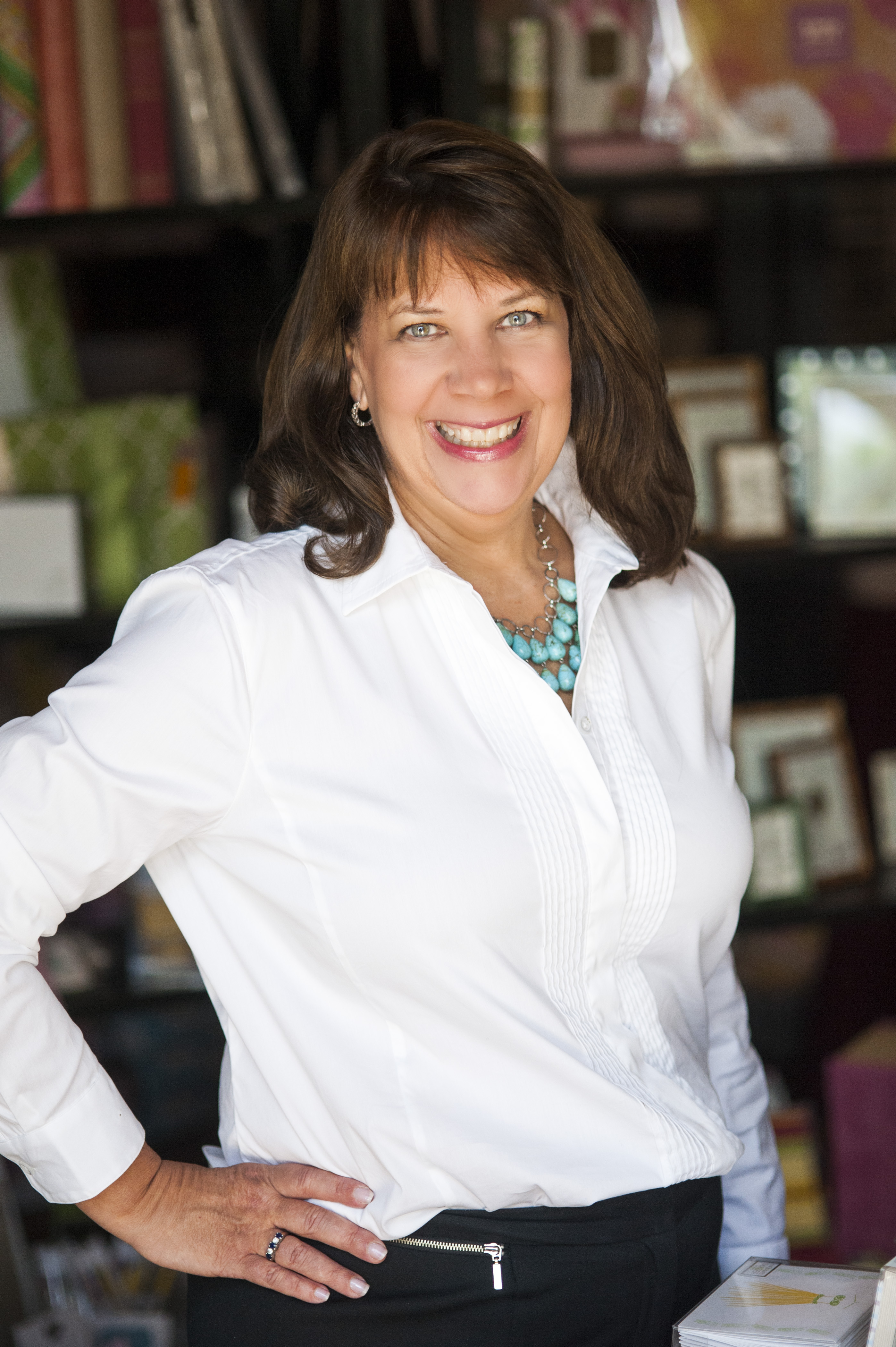 Engraved Images is a luxury stationery and gift boutique that has been helping clients celebrate milestone events since 1986. Founded by Heidi Pfluger Gammon, Engraved Images has become the first choice for all things weddings and events in the Somerset Hills area of New Jersey.
Heidi grew up influenced by graphic arts and the printed word. Her father owned a printing company in NYC and with him as her inspiration, Engraved Images was born. She opened a corporate office/showroom in Morristown, NJ where she met clients by appointment. At the time there wasn't a business in the area focusing solely on engraved stationery to private and corporate clients.
As her customer base grew, she got more requests to have a store where customers could "stop-in" and she moved to her first retail location in Bernardsville, NJ. After twelve years, the business outgrew that space and moved to its current location in Far Hills, NJ. Clients enjoy the welcoming and comforting setting of the boutique and the friendly, knowledgeable help they receive.
Heidi has earned a reputation for the superior, individual service she gives each client. Her success is due in part to the customer referrals she receives. Each of her customers are treated like a member of the family. Many of Heidi's customers have been with her since the early 1990s. They choose Engraved Images exclusively for their invitation and stationery needs.
Even with the growth of online ordering, Engraved Images has continued to grow and thrive. Heidi's belief in maintaining time worn traditions has enabled Engraved Images to stand out from online competitors. Her invitations are elegant and timeless but with a nod to todays design trends. Heidi and her staff are connoisseurs of grace and etiquette, two things that never go out of style.
Heidi loves planning and collaborating with her clients to bring their vision and ideas to life. She gets to know them and styles invitations and papers that are reflective of their personalities, relationship, event location and aesthetic. She loves the art of putting together a good party and is always honored to be a part of her client's special moment in time.
Heidi is grateful to be doing what she loves – designing for life's celebrations!